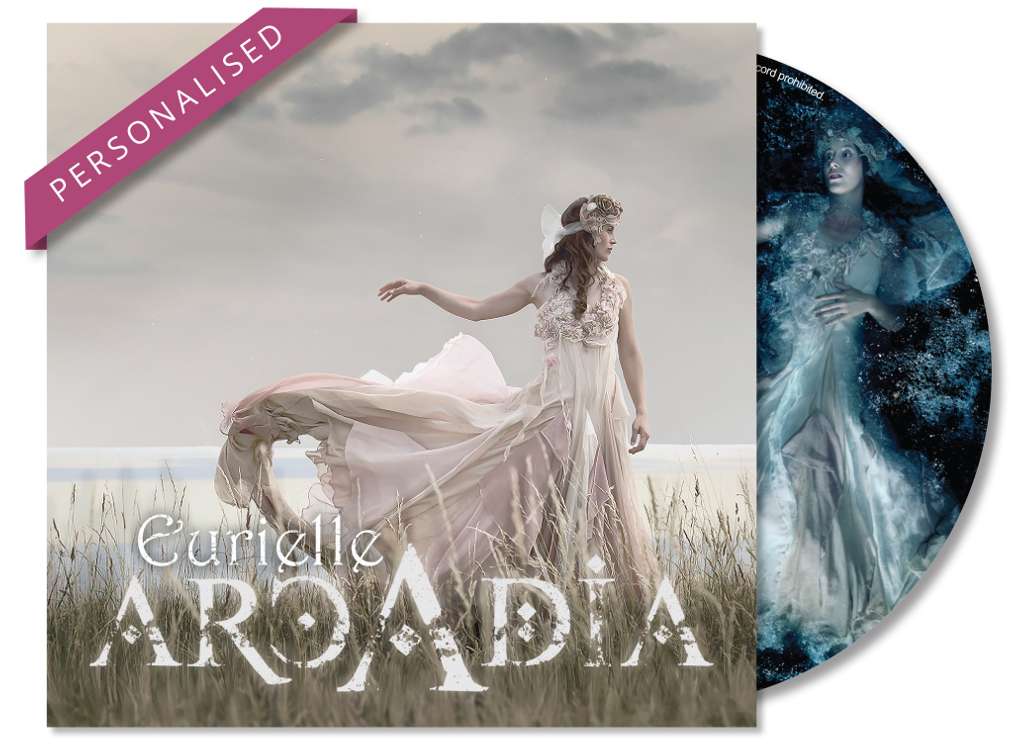 ARCADIA (ALBUM CD - PERSONALISED)
PLEASE READ AND FOLLOW THE INSTRUCTIONS IN THIS PRODUCT DESCRIPTION VERY CAREFULLY. FAILURE TO DO SO MAY RESULT IN EURIELLE BEING UNABLE TO FULFIL YOUR ORDER AND HAVING TO CANCEL IT AND YOU NEEDING TO RE-ORDER THE PRODUCT:
This is a personalised CD copy of Eurielle's debut album 'Arcadia'. The product features 14 tracks and is packaged in jewel case with high quality colour booklet containing all song lyrics and credits.
Three and a half years in the making, 'Arcadia' is Eurielle's debut album which she successfully released independently in December 2015. 'Arcadia' was co-written by Eurielle and multi-platinum producer Ryan Louder (Dido, Anastasia, Pixie Lott) who also produced the album, and recorded in Ryan's studio in London. All of the songs on this album are original compositions.
This album has accrued millions of streams across multiple platforms but has seen its greatest success on YouTube and Spotify so far. Several of the songs have also been sampled by internationally famous artists and DJs such as American Hip-Hop trio Migos, and Hardstyle legends Headhunterz, Wildstylez, and Sound Rush, introducing Eurielle's music to an even bigger audience in the process.
The popularity of 'Arcadia' continues to grow across all platforms as Eurielle's profile increases, demonstrating the timelessness and quality of her music as is embodied on this CD.
INSTRUCTIONS FOR THE PERSONALISATION:
Once you have checked out and completed your purchase you will receive an email from Music Glue confirming your order. Please forward this email to Eurielle at this address: management@eurielle.com and include in the email a clear description of what you would like Eurielle to write on your CD to personalise it. Please bear in mind that there is limited space to write on the CD packaging so try to keep your personalisation requests as short as possible. You must also include your postal address in the email so that Eurielle knows where to post it to. Eurielle will only be able to fulfil your order if you follow these instructions.
N.B. This is the PERSONALISED version.
Please click here to purchase the UNSIGNED version if that's what you're looking for.
Or here to purchase a SIGNED version.